About Cahill Back & Neck Care Center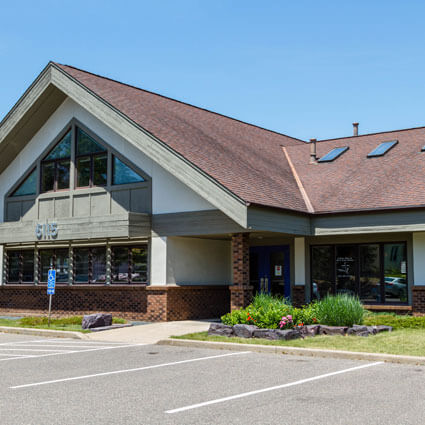 Since 1982, Dr. Stinson and the Cahill Back & Neck Care Center team have been proudly serving the greater Inver Grove Heights area. Dr. Stinson believes that if your spine is experiencing misalignment, you're not functioning to the best of your ability—which can mean neurologic interference, pain and beyond.
It's his goal to dive deep to uncover what's really going on in your body. Then, he'll craft a custom care plan specific to your needs. Over the years, Dr. Stinson has noticed that patients in his care tend to get sick less intensely and less frequently—a true testament to the power of chiropractic care.
Welcome All Ages
Dr. Stinson is happy to work with families seeking care to get and keep them well, naturally, as well as athletes, those injured in auto accidents, the elderly and children. He's happy to employ a variety of adjustment techniques to ensure you get exactly what you need. He prides himself on taking the necessary time with each patient to help them feel comfortable, cared for and listened to.
When you choose our practice for your care, know that we'll treat you just as we would a member of our family.
Turning Non-Believers into Cheerleaders
Over the years, we've welcomed our fair share of patients who decided to try chiropractic care as a last resort—but we don't mind, we welcome everyone with open arms.
One notable case was a middle-aged woman who was extremely active in ninja warrior training—which brings plenty of opportunity for injury and misalignment. She came to us having never tried chiropractic before, and Dr. Stinson was able to identify several areas of her spine that were structurally compromised. From the ground up, he restored proper alignment to her feet, knees, back, shoulders, neck and head.
Ever since, she's been a regular patient, as she experienced firsthand how she's able to recover from injury quicker and experience improved function after her adjustments.
MEET DR. STINSON »
Book Your Visit
We'd love the chance to meet you and your family. If you'd like to learn more about what we can do for you, contact our team today to book your first appointment. We look forward to helping you achieve your goals in health.

About Cahill Back & Neck Care Center | (651) 451-7222